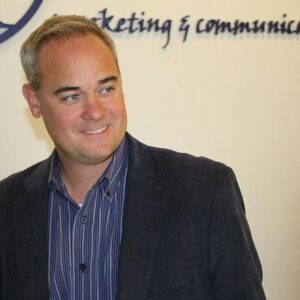 Kirby Hasseman is the CEO of Hasseman Marketing & Communications, a full-service marketing company, and promotional products distributor. Hasseman Marketing has 4 full-time internal employees and 3 salespeople.
 Hasseman has served on the board of PromoKitchen and is currently serving on the board of OPPA. He was also named as a Rising Star in the industry by PPB magazine. Recently, out of 300,000 (some) industry professionals, he was recognized as a top social media influencer on two different industry lists.
 Kirby hosts a weekly Web show called Delivering Marketing Joy where he interviews business leaders from around the country. In addition, he puts out The Monday Minute, a short video on personal development (of course) each week.  And he hosts the industry podcast Promo UpFront with co-host Bill Petrie. 
Kirby has published four books. His first was called Think Big Marketing For Small Business, another called Delivering Marketing Joy (about how to do Promo right).  He has also written Fan of Happy and most recently The Give First Economy.
Kirby is most proud of his titles "father" and "husband". He is married to Amy Hasseman and father to Skylar and Jade.  And his newest title is Papa K…as his first grandchild arrived in December!