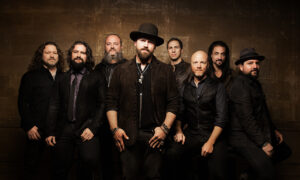 It's Friday, so that means it's time for 5 lessons.  One of my favorite bands is the Zac Brown Band, so I thought it might be time to dig into lessons that you and I can learn from them!  Let's dig in…and listen to the Delivering Marketing Joy podcast here!
We call have lessons to give.  We all have lessons to learn.  Let's look at the five from the Zac Brown Band below.

Find Your Voice/Find Your Niche:  If you are in the music business, people want to push you into buckets.  They need to "explain" your sound if they want to promote your sound.  Or at least that is the thought process.  But Zac Brown created music that made sense to him and his band.  We all run into that challenge of being pigeon-holed.  We need to focus on being our authentic selves if we want to be really valued.  If you are really you, your fans (customers) will respect it.
Embrace Your Fans:  Recently at a fan picnic, Zac and the rest of the band didn't just mingle.  They actually did the cooking for the fans.  What a great way to really show appreciation!  Remember, the most basic form of selling is serving.  Take the time to really appreciate your fans by serving them.  They will love you for it.
Have Fun with It!  All major acts create music videos to promote their music.  But the Zac Brown Band have created a bit of a story that weaves through their videos.  It's different and it's fun.  What are you doing to show that you don't take yourself too seriously?  We create fun videos at Hasseman Marketing that our customers enjoy.  What are you doing to have fun with your business?
Let People Behind the Curtain:  With their most recent album release, Zac and his band spent time telling the origin for the songs.  They created Youtube videos telling those stories.  It was a bit of a "behind the scenes" look for the fans.  What can you do to show your customers how the sausage is made?  That insiders look will make them feel special and more likely to be advocates.
DON'T Stay in Your Lane:  If you go to a Zac Brown Band concert you will hear all kinds of different music.  They will play everything from Charlie Daniels to Metallica.  And because they do it so well, it's a chance to amaze.  How can you step outside of your lane to make your customers appreciate you even more!
Feel free to learn more about the Zac Brown Band on their Youtube channel here.
Have you subscribed to the Podcast yet?  You can keep up with Delivering Marketing Joy each and every business day!  Do it now at iTunes here, Soundcloud or at Stitcher.
Want to keep up all the time?  Make sure to join our VIP List!  Our VIP's get an email with the latest content…and other special offers as well.  Join here.