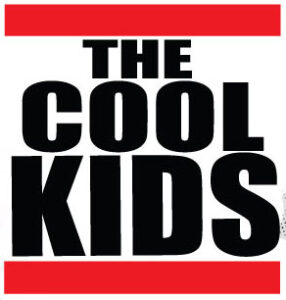 I had a conversation recently that caught me off guard.  When I had the same conversation a week later, with a different person, I felt like I needed to address it.  I was talking about a new initiative in Coshocton County called 3 For 3.  It's a community driven initiative that highlights 3 priorities to drive Coshocton County forward for the next 3 years.
I am excited about it…and am working to get people to help.
So I was a bit surprised when there was a pushback asking if people were "really" invited to help.  "Is this really open to the community or is this just the same cool kids club?"
I was taken aback by this comment.
The point this person was making was that, in our community, it always seems like the same people are at the table when there is an idea.  This "cool kids club" always gets invited to be a part of community meetings, serve on boards, and give their opinion.  These people are always "invited" to help.  Both people who told me this are smart and good folks who just want their chance to have their voice heard.  I get that.
But here's the headline:  It's not an exclusive club.
It's not a cool kids club.  The people you see in those photos and stories are the ones that consistently show up when asked.  When there is a call to clean up trash on a Saturday morning, that group chips in.  And here's the secret.  In every community, great non-profits are working to make a difference and they are starved for volunteers.  If you want to help, there are places to jump in.  You just can't simply wait to be invited.
You need to raise your hand.
One of the things I love about a small community is that you can (if you choose) make a big impact.  There are plenty of organizations that need your help.  It can be hard to invite yourself to the table.  I get that.  So let me help.
Please consider THIS your invitation.
Google non-profits in your area.  Or just go to Facebook and start looking for organizations that are doing work that matters to you.  Then reach out to them and ask how you can help.
Here are a few organizations in Coshocton County to consider.
Coshocton County Animal Shelter
These are just a few.  There are plenty more.  Please jump in and help with your time, treasure or talent.  We would love to have you as a part of the cool kids club!
Kirby Hasseman is the CEO of Hasseman Marketing, a full service marketing agency located in Ohio.  Learn more about Hasseman Marketing here.