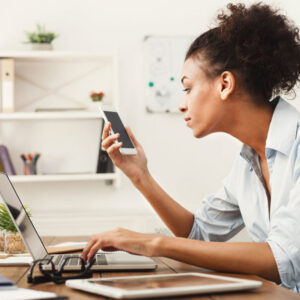 I have been intentional the past week or so about "putting good in my brain."  This has included curating the books and podcasts I listen to, and the amount of time I have spent on social media.  I have just been a bit more selective.  When I do this, I find that I am happier and more purposeful.
Yesterday I spent about 30 minutes on the phone with a friend from the marketing industry.  He reached out to me after he say my Monday Minute on reaching out to friends to check-in.  The idea behind the video was that even the people that seem to have "perfect" lives need encouragement now and then.
I don't think he believed that it was my subtle cry for help.  But he did take the nudge to reach out to me…and I was glad he did.
We talked a little about business and a lot about life.  And when I got off the phone I felt more "full."
Today, consider this as your nudge.
Reach out to that person that is on your mind.  Assume the universe has put them there for a reason.  And make sure you are being intentional about what you are putting in your brain.  It is amazing the impact it can have on your overall quality of life.
P.S.  While you are considering what to listen to, a new Promo UpFront podcast drops today.  Bill Petrie and I discuss topics around the marketing space each week…and today we tackle the challenge of diversity and inclusion.  Listen in now.
Get a copy of my best-selling book "The Give First Economy" for FREE here.  Thanks for reading!  Learn more about Hasseman Marketing (and how we might be able to help you) here.