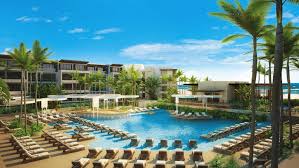 The same experience can look totally different to two different people. So often, this has to do with expectations.
For example, if you have never been to a luxory resort, the beautiful scenery, the rum drinks and the warm breeze can ensure that you have a great experience. If these were your expectations, they have been met.
However, if you have been to several luxory resorts and you have had exceptional service, then this new resort has to compete. They are competing not only with the other resorts, but the expectations they have set.
When that's the case, the bar has been raised.
When working with your new customers, make sure you understand their expectations. (Notice I did not say manage their expectations). If you deliver outside of their expectations, their experience is likely to be less than perfect.
(Yes, you can EXCEED their expectations. That's great. But it helps to know what they are in order to do that too!).