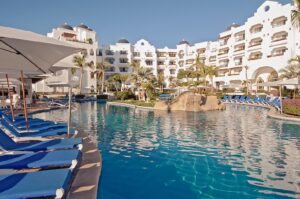 The same experience can look totally different to two different people.  So often, this has to do with expectations.  I like Pepsi…and I like Sweet Tea.  But if I take a big drink of one expecting the other, it's jarring.
For example, if you have never been to a luxury resort, the beautiful scenery, the rum drinks, and the warm breeze can ensure that you have a great experience.  If these were your expectations, they have been met.  Everything hit the spot…so your experience was amazing!
However, if you have been to several luxury resorts and you have had exceptional service, then each new resort has to compete.  They are competing not only with the other resorts, but the newer expectations that have been set.
When the expectations change, the experience needs to change to keep up.
We can all learn from this.  When working with your new customers, make sure you understand their expectations.  And make sure you create clear expectations in their mind as well.  Taking just a bit of time to set the foundation for what both parties expect can go a long way toward creating a good experience.
If you deliver outside of their expectations, their experience is likely to be less than perfect.
You might be thinking, "but what if I exceed their expectations?"  Sure…you can EXCEED their expectations.  That would be amazing.  But even that is tough to do when you don't understand the expectation in the first place.
Kirby Hasseman is the CEO of Hasseman Marketing.  Make sure you never miss an update.  Get on this HMC VIP email list.    Sign up to be an HMC VIP here.