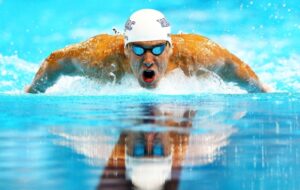 I recently heard that salespeople are the "elite athletes" of the business world.  I could say the same for entrepreneurs.  These people need to operate on their own.  They need to continually train to get better.  They spend time "on the field" while the rest of the organization supports them.
I like that analogy.  This is not a knock on the rest of the team of course.  These coaches, trainers, etc. are huge parts of the success of the organization.  But the sales team (or the lead entrepreneur) runs out in front of the group to lead the charge.
But in order to be an elite sales professional or entrepreneur, you need to be all in.
Today I heard former coach and current ESPN analyst Herm Edwards say that there were two types of athletes; interesting or committed.  "There is nothing wrong with being interested," he said.  "But I want players that are committed."
The analogy rings very true to me with sales professionals.  There are a huge amount of folks in sales today who are "interested."  But those that are sure to be successful, those that will do anything to win, are committed.
Which are you?
Wait…don't answer so quickly.  Everyone will jump up and "say" they are committed.  But what will you "do?"  Are you willing to make prospect calls?  Are you will willing to do "just one more?"  Are you willing to read books in order to grow?  Have you invested in yourself by going to a training?
The very best, the elite in any profession, are willing to do what others are unwilling to do.  And they continue to do those things for a long time.
So which are you?  Are you interested…or committed?
Want to keep up all the time?  Make sure to join our VIP List!  Our VIP's get an email with the latest content…and other special offers as well.  Join here.