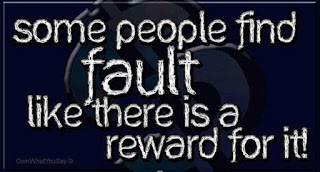 I was scrolling through my Facebook feed recently and I came across something curious. A mother had taken her child to a local hospital…and had something positive to say! She pointed out that though she hears negative comments and complaints all the time, she had a positive experience. She complimented the staff for their professionalism and attentiveness.
Her experience was refreshing. But so was her attitude.
As Zig Ziglar once said, "Some people find fault like there is a reward for it!" We all know that those are the people that seem most excited to go to social media. They want to complain. I get it. We all want to be heard sometimes.
But for this day (and this week, and this month) make it a point to point out the positive. Acknowledge and be grateful when things go really well. Thank people when the service is good.
This will not eliminate bad experiences (of course). But in my experience, by simply looking for the positive things in your life, you will find more of it.