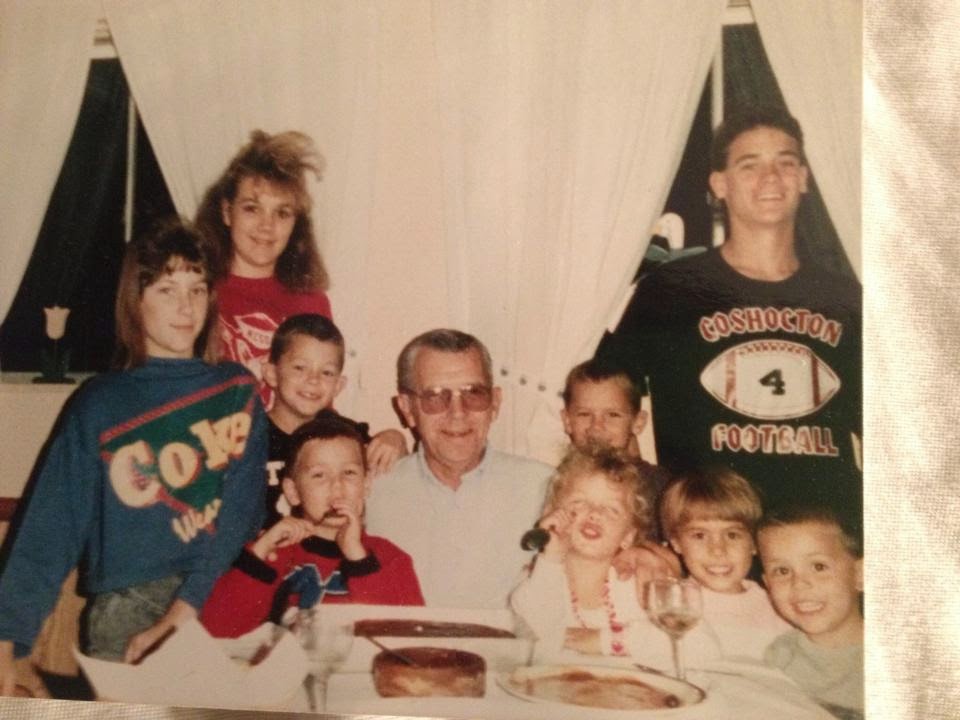 In his classic book "7 Habits of Highly Effective People," Stephen Covey tells us that we need to "Begin with the End in Mind." Covey tells us to picture that we are attending our own funeral. What do we want people to say about us? What do we want our legacy to be? How do we want to be remembered?
As dark as this sounds, it is a great way to envision your life…and then lead it.
Most men (and women) would deem their days on the earth a success if their legacy had these three real tributes:
1) They Helped
2) They Laughed
3) They Loved
I bring this up because my grandfather Tom Heakin just passed away and I have been thinking about his legacy. My grandpa was stubborn, honest, caring, fun and so much more. But it occurs to me that he embodied those three things.
He Helped: Tom Heakin was a generous man that served his community (on City Council) for many years. He stubbornly voted his conscience, even when it was unpopular. He took this civic duty seriously, because it was more than just about him. In addition, he (and his wife) were always there to help friends and family in their time of need.
He Laughed: Nearly everyone who knew him could tell you about him telling jokes and teasing people (in good fun). He was always making light and laughing. When I last saw him (in Intensive Care) he was suggesting the nurse should get permission her husband to date him. His sense of humor helped to make tough situations better.
He Loved: As my family worked to orchestrate his memorial services, considerations have to be made for family coming in from all over (including Alaska) to say goodbye. He (and my grandmother) created a family tree filled with love…that now has roots all over this country.
Thanks Grandpa Tom, for showing me what a life worth living looks like. It's a lot to live up too. But I am honored to try.