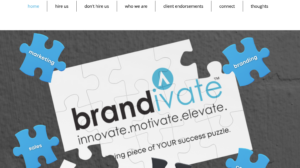 Change can be scary.
As I said here, most of us like it better when we are driving the change.  When other people are forcing us to change…not so much.  We like change that is our idea…more.  But for many people I meet, change is the enemy of comfort.
The problem, of course, is that change is coming.  Whether we like it or not, the world continues to evolve.
As the saying goes, the only constant is change.
That is why I am always impressed by those individuals and organizations that lean into change.  They drive it.  From somewhere deep in their culture, they know that while change can be uncomfortable, it's important.  So they don't only accept change…they create it.  That might be as huge as a social issue that needs tackling, or understanding that it's time to update their branding.
Either way, it's better to be driving change.  It's going to happen.  So why not create it?
With that in mind, I want to give a shout-out to my good buddy Bill Petrie and his partner Kelsey Cunningham today.  I noticed that they gave their website a major overhaul.  That is tough work.  It takes a ton of time.  And it's the kind of work where it's easy to say "I already made that decision.  I don't want to make it again."
But organizations that are willing to lean in have a chance to drive change.
What change are you willing to create today?
Kirby Hasseman is the CEO of Hasseman Marketing.  Make sure you never miss an update.  Get on this HMC VIP email list.    Sign up to be an HMC VIP here.