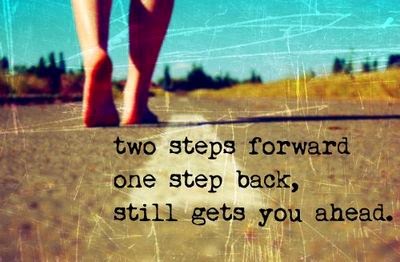 Any time you are trying to make big strides toward change in life (whether in finances, work, relationships, etc.), there are going to be setbacks. Intellectually we know that. We know that nothing really worth doing is easy. But in the day to day grind, it is easy to focus on the setback.
It's easy to get hung up and frustrated and ask "why me?" Especially when these setbacks happen continually on your road. It seems you are heading swiftly down the right path when something (whatever it is) gets in the way.
I understand.
Today, keep in mind that progress can be slow. But as long as you are closer than you were yesterday, you are doing fine. Remember, 2 steps forward and 1 step back still moves you ahead.
Keep pushing.