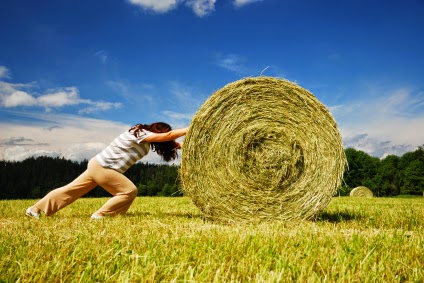 "Sometimes you are the windshield, and sometimes you're the bug."
Sometimes when you are on a challenging journey, you will work and toil with (what feels like) very little result.
But if you keep at it, day by day, you will find that you make progress…over time.
Then one day (if you keep at it long enough) it will bust loose!
You will see that the results start to come "easy."
They come "all of a sudden!"
In reality they have been building over hours, and days and weeks and months of work.
And now they are all coming at once!
It is awesome!
It's time for "the harvest."
The natural thing to do is to focus strictly on the harvest. You become an order taker as the opportunities roll in. This can also feel like the time to "relax."
This is when people will tell you to take a vacation or a day off.
Maybe.
But I say when you are on a roll…keep rolling!
Keep hustling.
The harder days will be back before you know it.
You will be glad you made the most of the roll downhill.